Member List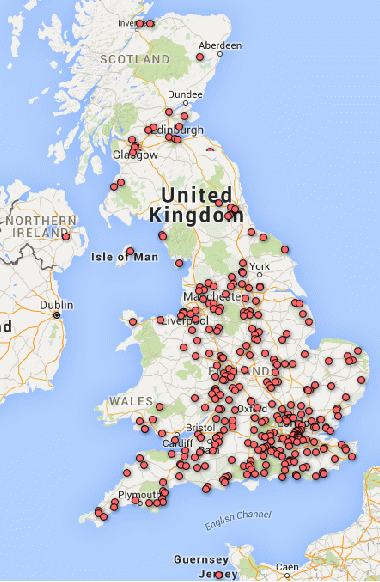 The Gardeners Guild has hundreds of members nationwide!

Our members are all qualified garden contractors. Gardeners must prove that they have at least one horticultural qualification at Level 2 or above before being accepted as a member. Our members provide all kinds of garden services including regular garden and grounds maintenance.

The best way to find a member near you is to use our free, online, 'Find a Gardener' service to search our Member Register for your nearest gardeners. You can search for local gardeners, search for gardeners offering a specific service or search by name.

Alternatively, you can click on the appropriate town or city below just to see who other local members are - maybe you have seen them working in your area. The member list is arranged by location but members will work in surrounding areas. Many locations have more than 1 member. New members are added regularly.
Abergele
Alcester
Aldershot
Alford
Alfreton
Alloa
Alton
Altrincham
Ambleside
Andover
Annan
Arundel
Ascot
Ashford, Kent
Atherstone
Auchendinny
Axminster
Aylesbury
Ayr
Banbury
Barnet
Barnoldswick
Barrow In Furness
Barry
Basingstoke
Bath
Battle
Beccles
Beckenham
Bedford
Belfast
Belper
Berkeley
Bicester
Bideford
Billericay
Billingshurst
Birchington
Birkenhead
Birmingham
Blairgowrie
Blandford Forum
Blaydon on Tyne
Blidworth
Bodmin
Bognor Regis
Bolney
Bolton
Borehamwood
Bournemouth
Bovey Tracey
Bracknell
Bradford
Braintree
Braunton
Brentford
Brentwood
Bridgend
Bridgwater
Brighton
Bristol
Brixham
Broadstairs
Bromley
Bromsgrove
Broseley
Bruntingthorpe
Buckhurst Hill
Buckingham
Bude
Budleigh Salterton
Buntingford
Burntwood
Bury st Edmunds
Bushey
Camberley
Cambridge
Cannock
Canterbury
Canvey Island
Cardiff
Carlisle
Carnforth
Chard
Cheadle Hulme
Chelmsford
Cheltenham
Chepstow
Chesham
Chesterfield
Chichester
Chingford
Chippenham
Chipping Campden
Chipping Norton
Christchurch
Cinderford
Cirencester
Clevedon
Clitheroe
Clydebank
Coatbridge
Colchester
Colne
Consett
Corsham
Coventry
Cranbrook
Cranleigh
Crewe
Crowborough
Crowthorne
Croydon
Cupar
Dalton in Furness
Darlington
Daventry
Dawlish
Derby
Devizes
Didcot
Diss
Dolgellau
Doncaster
Dorking
Dorchester
Dover
Droitwich
Dudley
Dukenfield
Dungannon
Dunmow
Dunoon
Duns
Dunstable
Durham
East Molesey
Eastbourne
Eastleigh
Edenbridge
Edinburgh
Elgin
Ellesmere
Ellon
Ely
Enfield
Epsom
Esher
Evesham
Exeter
Eye

Falkirk
Fareham
Faringdon
Farnham
Faversham
Ferndown
Fleet
Fortrose
Frome
Girvan Ayrshire
Gillingham (Dorset)
Gillingham (Kent)
Glasgow
Gloucester
Godalming
Gosport
Grantham
Gravesend
Great Torrington
Great Yarmouth
Greenford
Grimsby
Guildford
Gwynedd
Hailsham
Halesowen
Halesworth
Halifax
Halstead
Harlow
Harpenden
Harrogate
Hartfield
Hartlepool
Hastings
Hatfield
Hayling Island
Hebden Bridge
Helston
Henfield
Henley on Thames
Hereford
Herne Bay
Hersham
Hertford
High Wycombe
Hinckley
Hindhead
Hitchin
Holmfirth
Holsworthy
Honiton
Hook
Horsham
Hove
Huddersfield
Hull
Hungerford
Huntingdon
Hyde
Inverness
Ipswich
Isleworth
Isle of Wight
Keighley
Kenilworth
Kettering
Kidderminster
Kings Lynn
Kirkcaldy

Lancaster
Langport
Laurencekirk
Leatherhead
Leeds
Leicester
Lewes
Lichfield
Lincoln
Lingfield
Liphook
Lisburn
Littlehampton
Liverpool
Livingston
London
Loughborough
Louth
Luton
Lyme Regis
Lymington

Mablethorpe
Macclesfield
Maidenhead
Maidstone
Malton
Malvern
Manchester
Margate
Market Drayton
Marlborough
Melton Mowbray
Menai Bridge / Anglesey
Middlesbrough
Milton Keynes
Minehead
Morpeth
Much Hadham
Nairn
Narberth
Neston
New Malden
Newark
Newbury
Newcastle upon Tyne
Newick
Newmarket
Newport Pagnell
Newport (Shropshire)
Newquay
New Peak
Newry
Newton Abbott
Newtown
North Tawton
Northampton
Northwich
Norwich
Nottingham
Nuneaton
Oakham
Oldham
Ongar
Orpington
Ossett
Oswestry
Ottery St Mary
Oxford
Paignton
Pembroke Dock
Penzance
Penryn
Pershore
Perth
Peterborough
Petersfield
Petworth
Pinner
Plymouth
Pontypool
Poole
Port Glasgow
Portsmouth
Preston
Princes Risborough
Prudhoe
Pudsey
Radstock
Rainham
Ramsgate
Rayleigh
Reading
Redhill
Redruth
Reigate
Rhayader
Richmond (North Yorkshire)
Richmond (Surrey)
Ringwood
Rochester
Romsey
Ross on Wye
Rotherham
Rutland
Rye
Salisbury
Sandbach
Sandhurst
Sandwich
Sandy
Sawbridgeworth
Seaford
Seaham
Selby
Sevenoaks
Shaftesbury
Sheffield
Shenfield
Shepperton
Shepton Mallet
Shoreham by Sea
Shrewsbury
Sidcup
Skelmorlie
Sleaford
Slough
Solihull
Somerton
South Brent
South Petherton
Southall
Southampton
Southend on Sea
Southwell
St Agnes
St Albans
St Andrews
St Austell
St Columb Major
St Helens
St Leonards on Sea
St Neots
Stafford
Staines
Stalybridge
Stamford
Stirling
Stocksfield
Stockport
Stoke on Trent
Stonehouse
Storrington
Stourbridge
Stowmarket
Stratford Upon Avon
Strathaven
Street
Stretford
Stroud
Studley
Sudbury
Sunderland
Surbiton
Sutton
Sutton in Ashfield
Sutton Coldfield
Swadlincote
Swaffham
Swanley
Swansea
Swindon
Sydenham
Tamworth
Taunton
Telford
Templecombe
Tenby
Tenterden
Thames Ditton
Thirsk
Tiverton
Tonbridge
Totnes
Truro
Tunbridge Wells
Wadhurst
Wakefield
Wallasey
Wallington
Walton on Thames
Wantage
Wareham
Warminster
Warwick
Warrington
Watchet
Waterlooville
Watford
Wellingborough
Wellington
West Kirby
Weston super Mare
Westbury
Westerham
Weymouth
Whitchurch
Whitehaven
Whitland
Whitstable
Whitley Bay
Wigton
Willsbridge
Wilmslow
Wimbourne
Wincanton
Winchester
Windermere
Windsor
Winsford
Witham
Wokingham
Woodford Green
Wolverhampton
Woodbridge
Worcester
Worcester Park
Worthing
Wotton-under-Edge
Wrexham